This September we're delighted to be working with EHOD again to screen some classic documentaries and films in building of interest in Belfast and Beyond. Information on the events below. You can pick up the full EHOD 2015 brochure around town or download it here.

Building Britain: Belfast, with Glenn Patterson (in partnership with the BBC)
Belfast Central Library, 10th September, 6.30pm, Tickets are FREE but can be reserved here
Glenn Patterson reflects on Belfast's industrial heritage and plans for the future. His film includes interviews with architects and developers and footage of early building work at Titanic Belfast and the Victoria Centre. Much has changed since this programme was made in 2007. Our screening is an opportunituy to reflect on ambitions fulfilled and still to be realised. It will be introduced by writer and broadcaster Glenn Patterson – who, unlike Belfast, remains physically unchanged!
This event will begin at 6.30pm and will last approximately 45 minutes.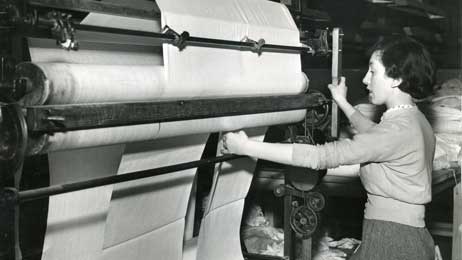 Millies and Still Standing (in partnership with the BBC)
Carlisle Memorial Church, Saturday 12th, 2pm. Tickets are FREE but can be reserved here
Archive, music and reminiscence. These films tell memorable stories about mill and factory life in Belfast. They explore the city's industrial heritage and aspects of its shared past. They also remind us of how women were central to Belfast's industrial pre-eminence, providing a factory floor view of commerce and exploring the connections between work, family and community. Our screening will be introduced by the writer, historian and broadcaster, Dr Jonathan Bardon.
This event will begin at 2pm and will last approximately 55 minutes.
Millies was made by Imagine Media for BBC Northern Ireland television. Still Standing was made by Flying Fox Films.
And to finish an extra special event at the Gasworks, Carrickfergus!!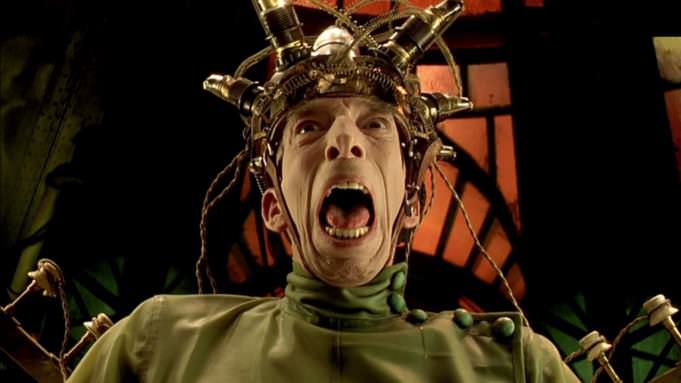 The City Of Lost Children
Carrickfergus Gasworks, Sunday 27th September, 7.30pm, £8
This French cult classic tells the story of a mad scientist, a failed genetic experiment, who uses fantastic contraptions (and burly men who wear fantastic contraptions) to kidnap children and steal their dreams. As the villain, Krank, lives on an oil rig, the Victorian-esque setting, costumes, and designs put it on firm steampunk footing.
See this steampunk classic in the surrounds of the wonderous Flame Gasworks museum at Carrickfergus….a perfect environment to watch this atmospheric movie.
For more information & to book tickets please clear here