Belfast Film Festival is delighted to honour the screen work of Bríd Brennan with our Realta Award for Outstanding Contribution to Cinema.
On Wednesday 10th November we will be joined by Bríd Brennan for an 'in conversation' event covering her acclaimed career. The event will be hosted by Allison Morris.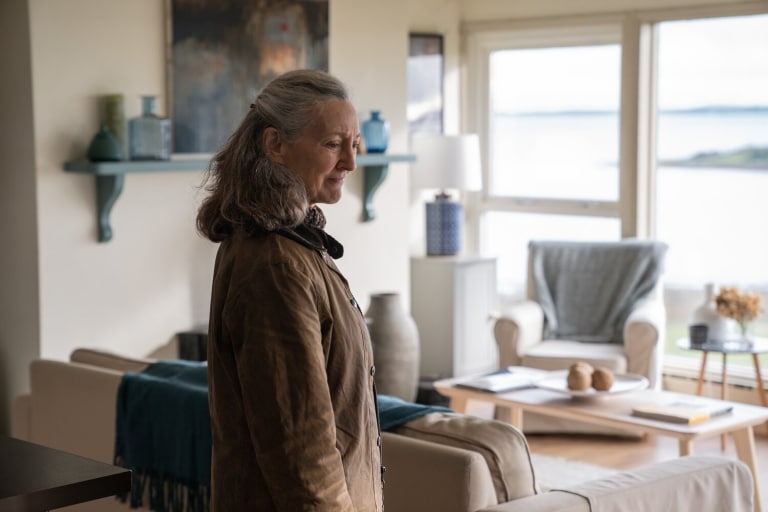 Bríd Brennan was born in Belfast and her work on the stage and screen spans over 30 years. She has performed in productions such as Rutherford and Son (1995), The Little Foxes (2002), and The Ferryman (2018) and won a Tony Award for Best Featured Actress in a Play, in 1992 for her role of Agnes in Dancing at Lughnasa.
Bríd also starred alongside Meryl Streep in the 1998 Noel Pearson's  film version of Dancing at Lughnasa, for which she won an IFTA for Best Actress. She also won Best Supporting Actress for her role as Ma in the film; Shadow Dancer (2012).
Other films include Excalibur (1981) and Brooklyn (2015) as well as television shows including South Riding, Doctor Who, The Escape Artist, and Peaky Blinders.
To hear more about Bríd's extensive career and experience in theatre, film and TV join us for, what will be, a truly wonderful event: Wednesday 10th November,7pm at Queens Film Theatre.  Book here.
More recently, Bríd starred in a new Irish language feature film, Doineann (2021), directed by Damian McCann and written by Aislinn Clarke. A gala screening of Doineann will take place on Thursday 11th November in the Odeon at 7pm. Tickets available to here.