This year's programme is packed to the brim with special guests from actors, artists, directors and cinematographers…
By attending In Conversation events or panel discussions, you can hear about the lives of some of cinema's most exciting filmmakers and get involved in some panel discussions debating current, hot topics.
Get involved in something a little bit different this November. To help you out we've listed some of our favourites below!
Bríd Brennan in Conversation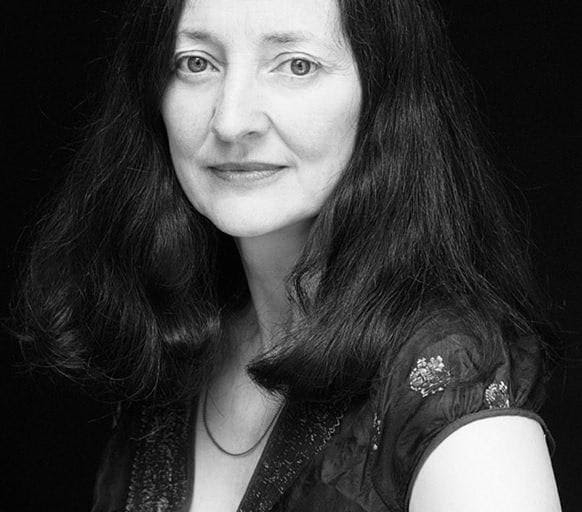 Bríd Brennan will receive the Belfast Film Festival Realta Award for Outstanding Contribution to Cinema during an 'in conversation' event covering her acclaimed career.
Over the past four decades, the Belfast-born actor has worked on some of the UK and Ireland's finest theatre and television productions including Graham Reid's Belfast-set series of Billy plays, Mike Leighs "Four Days in July" (1984), "Anne Devlin" (1984) the romance "Trojan Eddie" (1997) with Stephen Rea and "Topsy-Turvy" (1999), Brooklyn (2015) and our gala screening at this years festival Doineann.
Wednesday, November 10, 2021 6:45 PM in the QFT
Bring Down the Walls

BFF are delighted to bring artist Phil Collins back to Belfast to talk about his latest film project. A Q&A will follow the screening.
Bring Down The Walls looks at the US prison industrial complex through the lens of house music and nightlife. During the day, discussions were led by people who have been directly impacted by the prison system. At night, it transformed into a dance party hosted by DJs, performers and collectives from New York's vibrant club scene. Combining these strands, Bring Down The Walls proposes the dance floor as a real and metaphorical space of personal and collective liberation, and new ways in which we could come together as a society.
Friday, November 5, 2021 9:00 PM in the QFT
The Black Irish Onscreen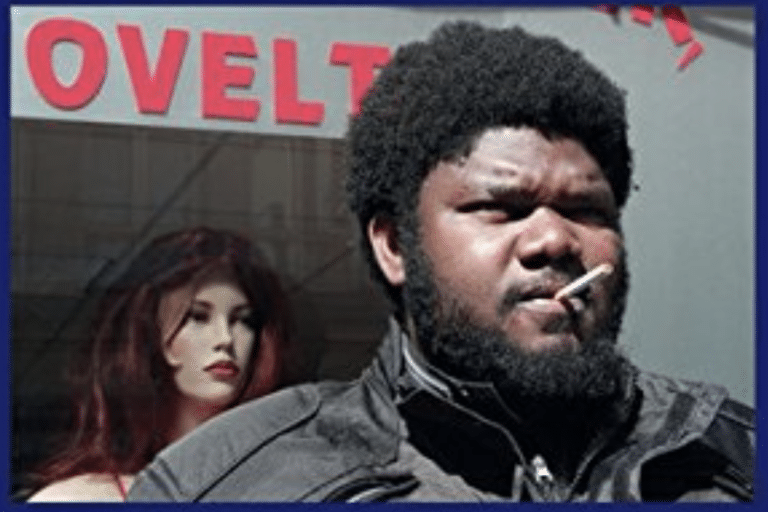 The Black Irish Onscreen: Representing Black and Mixed Race Identities on Irish Film and Television. Dr Zélie Asava talks with Rose Baker about her research and writing on screen visualisations of the black Irish, from the 1990s onwards.
This talk with clips from the films discussed uncovers forgotten histories, challenges the perceived homogeneity of the nation, evaluates integration, and considers the future of the new Ireland.
Sunday, November 7, 2021 7:00pm in the QFT
Women vs Hollywood: The Fall and Rise of Women in Film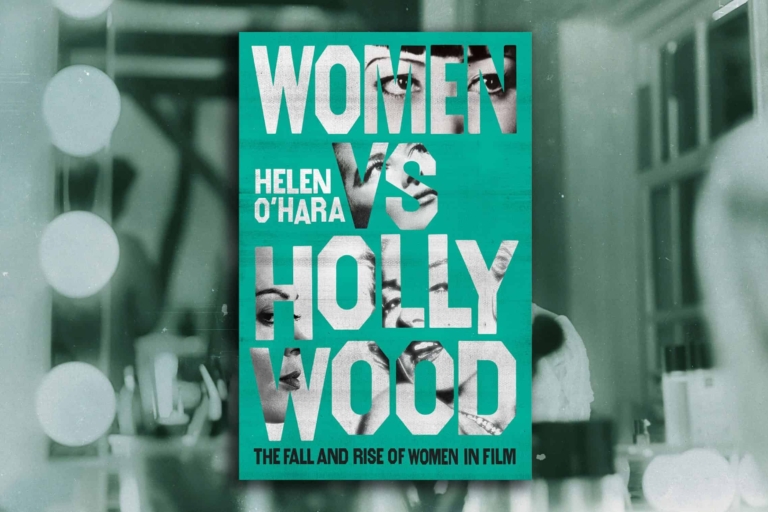 Belfast Film Festival is delighted to welcome back home Northern Irish film journalist and author Helen O'Hara, to talk about her new book.
In Women vs Hollywood: The Fall and Rise of Women in Film, film critic Helen O'Hara takes a closer look at the pioneering and talented women of Hollywood and their work in film since Hollywood began. And in understanding how women were largely written out of Hollywood's own origin story, and how the films we watch are put together, we can finally see how to put an end to a picture that is so deeply unequal – and discover a multitude of stories out there just waiting to be told.
Tuesday, November 9, 2021 6:45 PM in the QFT
Bad News & Good Vibrations: NI on Screen

A Filmmaker's Personal History of Northern Irish Cinema.
Filmmaker Colin McKeown presents his personal history of the stories told by us and about us. He includes a selection from his new essay film: 'Bad News & Good Vibrations: NI on Screen' with clips from 'Columbo', 'Miami Vice' and Hollywood depictions of the troubles on screen. Hugh Odling-Smee will be in conversation with Colin.
Tuesday, November 9, 2021 7:00 PM in the QFT
Assemble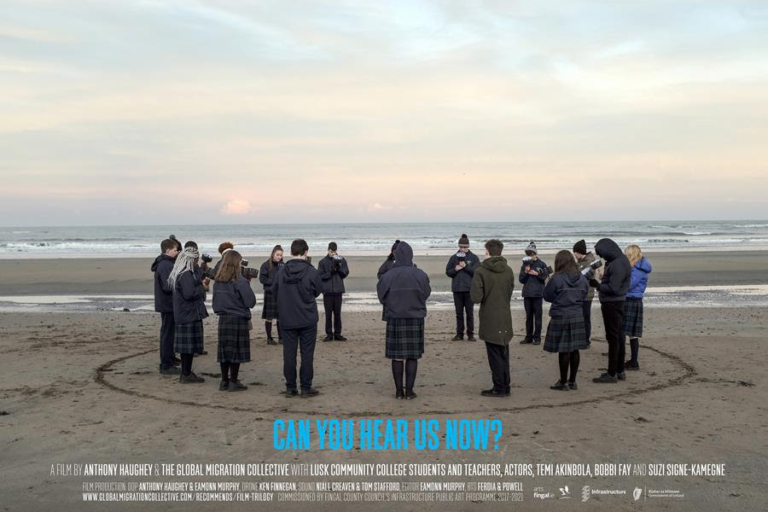 Assemble is a trilogy of short films by Anthony Haughey and the Global Migration Collective, Can You Hear Us Now?, This Is What We Call Progress and Waiting for Tomorrow reflects on the impact of global migration from the viewpoint of young multi-ethnic people living in County Fingal with a particular focus on Balbriggan.
After the screenings Anthony Haughey will take part in a Q&A.
Friday, November 5, 2021 3:00 PM GMT in the QFT
H3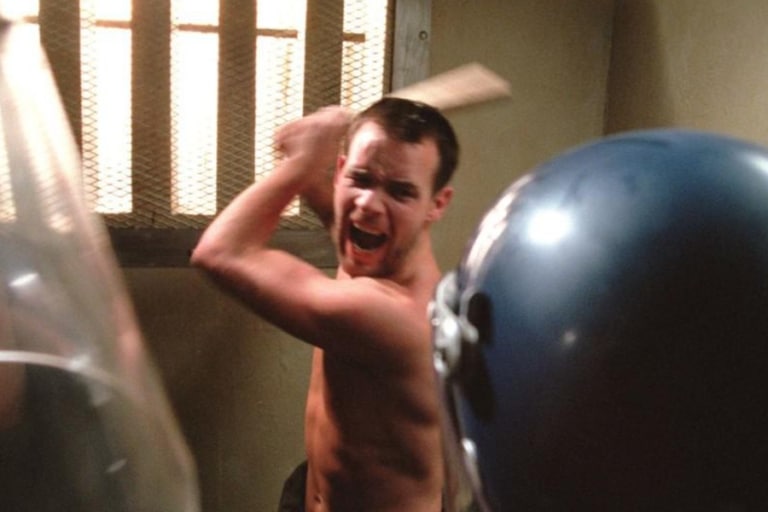 Set in the H-Blocks of the Maze prison in the North of Ireland – and co-written by Laurence McKeown who spent 70 days on hunger strike – H3 charts the period from 1981 up until Bobby Sands' death on 5th May 1981. Through the eyes of fictional characters, the hunger strikers' survival is charted with dignity, comradeship and a sense of humour.
For this special screening and talk to mark the 40th anniversary of the Hunger Strikes in 1981 we screen H3, Laurence McKeown will be joined by producers Juanita Wilson and James Flynn for a Q & A following the screening.
Wednesday, November 10, 2021 7:00 PM in the QFT
Check out the full programme here!