This year at Belfast Film Festival look out for films that come with an F Rating. You will see the 'F Rating' category below the director's name on the festival website. The rating is for any film which:
Is directed by a woman.
Is written by a woman.
Features significant women on screen in their own right.
The rating system was devised by Bath Film Festival director Holly Tarquini in 2014. Since then it has grown into an organisation dedicated to supporting women in film and driving equality in the film industry.
The Belfast Film Festival has been a supporter and promoter of women in film for many years and this year is no exception. Here's a selection of superb new work you can see in the 2017 festival programme.
CAMERAPERSON
Director Kristen Johnson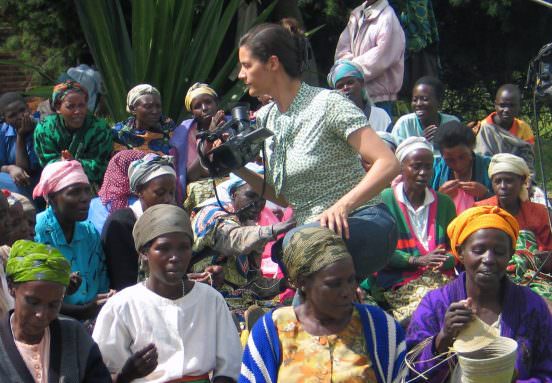 Celebrated cinematographer Johnson puts together a tapestry of footage from her 25 year career in documentary filmmaking beautifully weaving together the professional and personal.
THE LEVELLING
Director Hope Dickson Leach
In this emotionally intelligent debut feature, Dickson Leach tells the story of a woman returning home to confront her past, her brother's suicide and her father's behaviour.
ANSWER PRINTS
A collection of short experimental and documentary films by directors Nazli Dinçel, Mónica Savirón and Treasa O'Brien.
CITIZEN JANE
Director Matt Tyrnauer
In this documentary, legendary writer and urban activist Jane Jacobs battles to save historic NYC neighbourhoods from the draconian redevelopment plans of Robert Moses in the 1960s.
AQUARIUS
Director Kleber Mendonça Filho
This is a beautifully observed and surprising story of an ageing music critic staging a stakeout against the developers in her apartment block.
These are just a few examples of films led by women in this year's festival. For all the F Rated films in the programme, just go to the website and choose F Rating in the drop down category menu.