As the light dims and the cinema sets the scene, it's time to get comfortable and indulge in a plethora of horror for your delectation….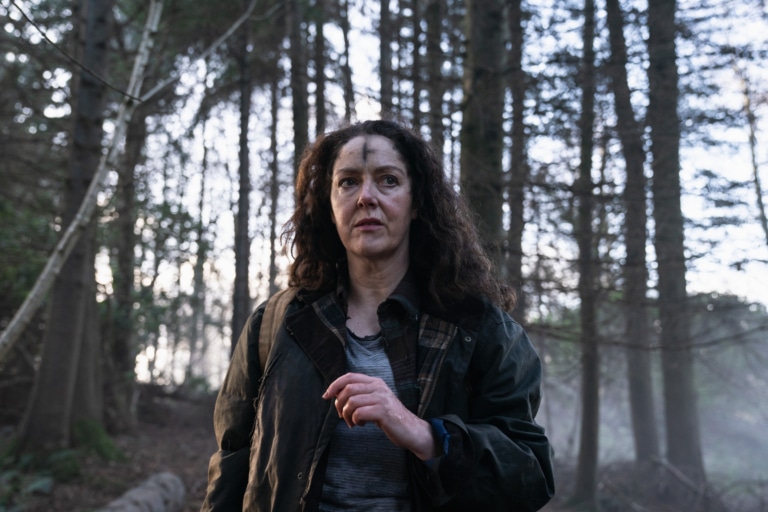 Witchcraft isn't real and there's some good in everyone; two things that Cathy Madden thought were true, until she met Mary Laidlaw.
Probation officer Cathy Madden (Deirdre Mullins), is given the task of rehabilitating notorious killer 'Bloody Mary' Laidlaw (Derbhle Crotty) back into society after thirty years of jail for murdering her abusive husband. Cathy has always believed that every client deserves a shot at redemption, but her beliefs are firmly tested when two children disappear near Mary's farm. A figure of local legend and the subject of occult rumours, Mary Laidlaw's name has long been invoked to terrify the local children – and when two go missing not long after her release, the village's suspicions fall on Mary, whose renewed presence in the community seems to be awakening a violent rage among it's people.
Blending elements of the 'haunted house' and 'backwoods' sub-genres, MANDRAKE is a contemporary folk tale that starts as a mystery and escalates into full-on survival horror.  The story taps into the mythology of the Mandrake plant which was fabled to grow beneath the gallows and was the most precious plant known to the dark magic of child-birth and fertility. It's a film about motherhood and community and broken family bonds. Ultimately it's the story of two women on a collision course.
Saturday, November 6, 2021 at 7:00 PM in the Odeon

Hallucinatory, hilarious and probably the most toe-curlingly unsavoury film ever made, the debut picture from Stef Lernous is a repulsively compelling one-off.
Dave reluctantly pretends to be the manager of HOTEL POSEIDON, where fungus covers the walls and comments such as "faded glory" and "has seen better times" completely fall short to describe this establishment. He wanders the corridors of his personal Overlook Hotel like a zombie, being a passive spectator to what happens around him — whether it's clients without cash, his mother castrating him with her sharp tongue or a sick aunt in the hallway whose pension keeps the place going. Dave will gradually lose his balance and tumble into a waking nightmare, in which his hotel is transformed into an existential purgatory. With inner demons on the booze, lustful creatures tempting his lonely soul to sin and a big plunge into the proverbial metaphysical shithole, Dave can expect some strong comments on Trip Advisor.
Wednesday, November 10, 2021 at 7:00 PM in the Odeon
Fear and superstition take hold of a young family during a time of great hunger in 1879 Ireland.
"..Come away, O human child! To the waters and the wild, With a faery, hand in hand, For the world's more full of weeping than you can understand…"
CHANGELING Ireland-1879. Margaret and Tomas have just begun their lives together with their infant son Oisin, as the threat of a second famine looms heavy over the land.
Margaret is left isolated and alone with the inconsolable Oisin as Tomas sets off to sell his Poitín. On his journey, Tomas gets a glimpse into the harrowing realities beyond their doorstep while Margaret's mental state deteriorates at home. Things are not what they seem when Tomas arrives back. The family must fight to overcome their fears and superstitions.
Sunday, November 7, 2021 at 7:00 PM in the Strand Arts Centre.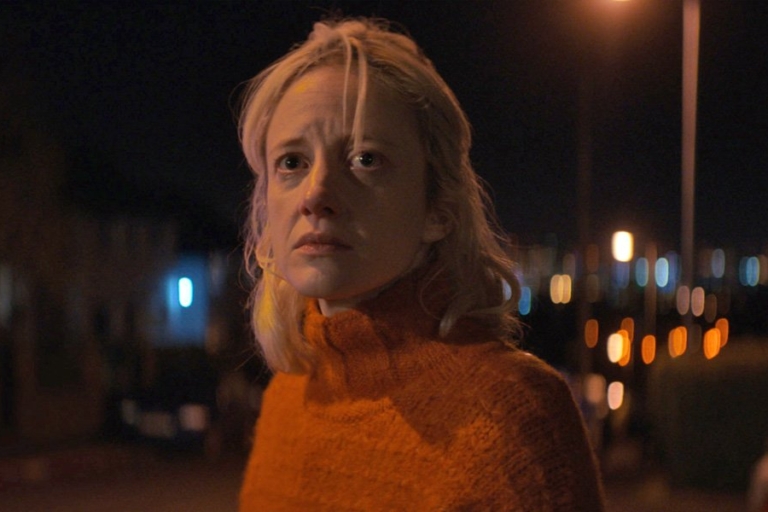 Belfast Film Festival is delighted to close our 21st edition with Stacey Gregg's chilling Northern Ireland set psychological drama HERE BEFORE.
When a new family moves in next door, their young daughter, Megan, quickly captivates Laura (Andrea Riseborough), stirring up painful memories of her own daughter who died several years previously. Before long, Laura's memories turn to obsession as Megan's unsettling behaviour begins to convince her of something supernatural.
As Laura's determination to get to the bottom of it becomes all consuming, her family begins to fracture and the line between the extraordinary and the real becomes ever more obscured in this haunting story about a mother's love.
Director Stacey Gregg and cast will be in attendance.
Saturday, November 13, 2021 at 7:00 PM in the Odeon 
Check out the full programme here!